With the holidays in the rear view mirror we begin to take inventory of what has happened during real estate's traditionally slow season. Normally, the best deals are made between Thanksgiving and New Year's Day when retail buyers are home for the holidays and all-cash investors are skiing in The Alps. If you are a seller and want to make a deal in December, then you need to understand that less demand equals a lower price.
The investor-grade lots (on the MLS) sell at "holiday prices" and set the tone for the market in the coming New Year.
Manhattan Beach Tree Section
There is no better place to examine and easily understand than the Manhattan Beach Tree Section. This area over the last few years has been famous for ultra-competitive bidding wars on lots and record breaking new construction sales on spec. I like to look at December lot deals in The Tree Section as they will set the benchmark for the coming spring selling season for both buildable lots and new construction sales in that area, and from that you can figure out everything else in between.
Comparable Sales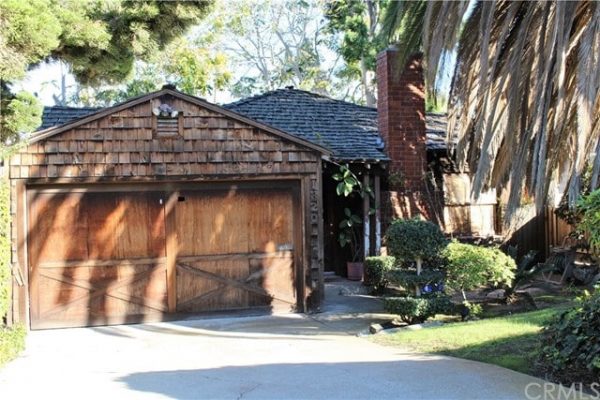 Let's start with 1820 Pine Avenue. This property was a classic tear down example with original finishes, termites and dry rot abound, and caution tape in the back yard warning of the dilapidated decking. The original ask price was at $1,399,000 and after multiple offers closed at $1,332,000 last week to kick off 2017. And yes, not all multiple offer scenarios go over asking.
Not soon thereafter another time capsule on Pine made a deal. On the corner of busy Marine, 2416 Pine Avenue went to escrow, fell out, and is now currently in escrow again asking $1,299,900. We expect it to sell at discount to 1820 Pine Avenue due to a less desirable location on the Marine cut-through to Sepulveda.
Both of these sales will form the basis of lot value for spec builders and retail buyers looking to build their own home. Depending on the size and who you talk to, one can reasonably expect to spend $1 million to $1.5 million building a new home on these Pine lots. As a result, new construction costs around $2.5 million (lot + build) along with whatever premium a spec builder demands to be compensated for the risk. That is why you see a lot of new construction east of Pacific selling between $2.8 and $3.3 million.
Speaking of Pacific, what about west of Pacific (excluding Martyrs)?
A prime example of a lot scenario in this area is a home located at 653 27th Street. This listing was asking in the $1.7 millions for almost 100 days before it inked a contract on January 1st. The existing home was sizable at almost 2,000 square feet, but the house had a whacky layout with an outdoor wood burning oven on the interior of the home. The house is habitable and rentable, but the current building begs for the existing structure to be demolished and built brand new.
This home on 27th will clear about $400,000 higher than our subjects east of Pacific on Pine Avenue, and thus the reason why one can expect a $400,000 premium to the earlier stated new construction value range. It is fairly obvious to see that similar sized lots to 27th Street with newer construction will be valued between $3.2 million to $3.7 million. Much like the sales we had last year at 724 29th Street and 569 33rd Street that sold for $3,295,000 and $3,795,000 respectively.
Conclusion
So as you can see, these comparable sales over the holidays will set the stage for Tree Section value in the coming year. In summary…
Tear-down lots east of Pacific in The Tree Section can expect to yield offers between $1.2 and $1.4 million
New construction in turn will range from $2.8 to $3.3 million
Tear-down lots west of Pacific (excluding Martyrs), can expect to yield offers between $1.6 and $1.8 million
New construction in turn will range from $3.2 to $3.7 million
Just watch where tear-downs or new construction homes sell relative to the ranges above and you will be able to tell if the Tree Section market is gaining or losing steam. You can be a new real estate agent in training! For all the houses in between, give us a call to break it down for you.
---