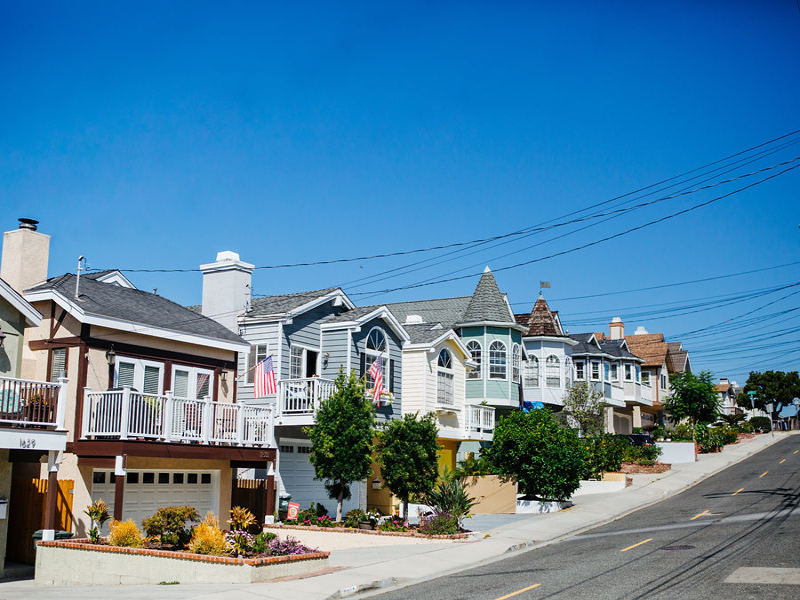 The Villas North Section of Redondo Beach is a very desirable and easily accessible neighborhood. This area is filled with great parks, easy access to multiple freeways for commuters, and it's the closest North Redondo neighborhood to Manhattan Beach being just about 2.5 miles from the Manhattan Beach Pier. A short 10-minute car ride one can enjoy the most beautiful beaches in LA County.
Bordered by Aviation Boulevard, Inglewood Ave, Marine Ave, and Artesia Blvd, this massive section of North Redondo has a great variety of dwellings to offer today's buyer. Some of the most affordable homes in the area are here simply because of the housing options available. There are many different types of townhomes in the marketplace (commonly known as two-on-a-lot), condominiums, apartment buildings and single-family homes. Lots are large in the Villas North, usually about 5,000 square feet or larger. Therefore, 'two-on-a-lot' and three-on-a-lot homes abound here, and rightly so. These town-homes make great starter homes as they are a great blend of new construction and existing, with three or four bedrooms, and usually, include a small yard.
Unique to the Villas North is the TRW Tract, a laboriously planned community designed with single-family homes on generous lots. The tract homes typically have very large yards due to the 6500 median square feet lots sizes. However, many of the homes are original with about 1400 square feet of living space, but as with the balance of the South Bay, expanding and remodeling to get the look and square footage one desires is also common in this neighborhood. The neighborhood itself is charming with tree-lined streets and friendly family oriented neighbors.
Children here attend either Lincoln or Madison Elementary according to zone, Adams Middle School, and Redondo Union High School. Homes in the Villas North enjoy the lovely Anderson Park, and Aviation Park which is a public athletic complex with a gymnasium, soccer/football field, and a 440 yard rubber track. Dining, shopping, and entertainment sporadically surround the North Villas borders on every side, and the Redondo Beach Performing Arts Center is one example with its perpetual marquis of upcoming acts. Likewise, a plethora of cafes, restaurants, hair salons and books stores line Artesia and parts of Aviation; like the classic Brogino's serving healthy Italian food to locals for decades.
The Villas North section is also home to some of Redondo Beach's major industrial and commercial space, including Northrop Grumman and Uber.